Dagang Oilfield Group New Century Machinery Mfg. Co., Ltd., a special producer of drilling and production equipment, which is under the CNPC, was found in 1974 with 1100 employees and 69 billions fix asset.
After almost 30 years of development, now the company has equipment with advanced machinery and there are a lot of very high skill specialize who major in different subject. The company has become a large petroleum machinery manufacture enterprises with science and research and service all in one.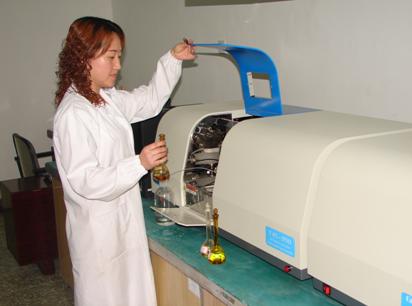 The main products are series of subsurface sucker rod pump, series of hollow sucker rod, solid sucker rod, steel frame plastic compose pipe, PP-R pipe, casing, tubing, ERW pipe, sleeve liner for mud pump, series polymer injection unit, spare parts of drilling and production equipment.
The company product gets the national silver quality prize, national Customer satisfaction products prize, an excellent products prize in municipal and departments. In 1988, the company was granted to use API monogram on pumps and its fittings, in 2003, was granted to use API monogram on sucker rod and tubing and in 2007 on ERW PIPE. Since 1994, the company has passed the ISO9001 Quality Assurance System Certificateˇ˘ISO10012 Measurement System Certificate and ISO14000 Environment System Certificate. Advanced management, strict regulation makes the products quality and market share of company was in the leading position in the domestic market.
The company is located in the suburb of Tianjin, which is 50km far from Tianjin airport and seaport of and 200 km from Beijing. Convenience transportation and economic environment provide the company with the vast space to development and cooperate with others.