The inherent costs of holding inventory mean that companies need to maintain the minimum levels required to meet current and incoming orders to remain competitive. More and more organisations are insisting on logistic software that enables you to minimise this inventory investment without forfeiting essential customer service levels. The flexibility of the SunBusiness Inventory Control module helps ensure adequate supply and at the same time aids in boosting warehouse productivity.
Full Kit List Capability
Stock items are often held on inventory records individually although they are eventually shipped as components of a larger assembly. Optimising the efficiency of inventory operations requires that the software systems employed are able to recognise items as assembly components. The Inventory Control module of SunBusiness supports assembly structures consisting of up to eight hundred constituent parts broken down into as many as ten levels maximising time savings and improving efficiency in the order processing departments.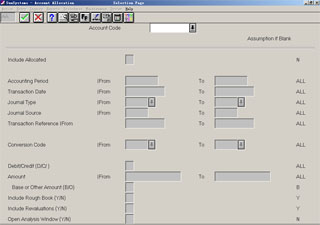 Stock Taking
Effective computer based solutions cannot replace the need for the physical accounting of inventory however if correctly designed they can provide considerable support for the process. The SunBusiness stock taking function allows individual items to have different cycles on which random stock takes can be based whilst perpetual stock taking minimises operational disruption by allowing inventory movements during the stock take. Interactive stock take entry, enquiry, approval and posting boosts efficiency whilst comprehensive discrepancy and exception reporting tightens control of the whole process.
Multi-Warehouse Control
Ensuring inventory is kept at optimised levels requires a stock management facility capable of handling multiple locations. However in addition to inter-site transfer and adjustment capabilities, competitive pressure requires you to retain maximum accounting transaction visibility and integrity. SunBusiness was designed from the outset to deliver full traceability for some of the most comprehensive analysis flexibility available. Coupled with a negative stock option, serial number tracking and the full array of costing techniques the SunBusiness Inventory module keeps you in complete control.
Inventory Control
Inventory Movements
Unique Serial Number Checking on Receipts
Expiry Date Checking on all Issues and Transfers
Inventory Allocation Across Multiple Locations
User Defined Transaction Types with Presets
Flexible Costing
Standard, Latest, FIFO or Average Cost
Usage History Report
Inventory Cost in up to Three Currencies
Automatic Currency Translation on Receipt
Stock Taking and Checking
Random, Cyclical and Perpetual Stock Takes
Interactive Stock Take Entry, Enquiry, Approval and Posting
Inventory Valuation
Report and Approval of Variances with Tolerance Check
Powerful Reporting
Movement Analysis Report Writer
Expired Items Report
Movement Listing
Inventory Listing, Status, Valuation, Usage and Cover
Flexible Coding